Intelligent Patrol System
The Intelligent Patrol System can improve the intelligence of road inspection facilities, reduce traditional manpower patrols, and reduce economic and time costs. By replacing labor with on-board intelligent equipment, managing road assets, maintenance and construction, digitizing road conditions, and providing maintenance units with more efficient, low-cost, and digital road management solutions.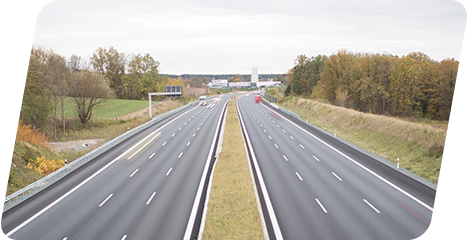 High efficiency

Automatically identify roads and generate logs

High reliability

Image recognition, judgment accuracy rate> 95%.

Informatization

Standardized data storage for damage and construction

Low cost

Significantly save inspection costs and reduce personnel costs.
Application scenario
Using deep learning and edge AI, automatic machine patrols are realized, and the efficiency and accuracy are higher than those of humans. Automatically generate reports and digital records, which can be connected with multiple business platforms to improve management efficiency.

System overview
The road asset digitization platform can provide high-precision digital maps at the lane level.
Through the on-board edge AI, the road is analyzed, the maintenance status is checked, and the abnormality is automatically reported.
Formulate maintenance and repair plans according to road conditions, and warn of abnormal risks. The maintenance staff work according to the plan and inspect the vehicles.

Main function
Road full range inspection

Identify road assets and facilities, and automate patrols. Accurately capture abnormal events, such as road spills, car accidents, congestion, etc.

Big data analysis decision

Keep the log on file. Reports can be compared and generated according to conditions such as road sections, assets, and time.

Road property analysis

Through BDS, accurately record the location of the abnormal situation, analyze the information, find and deal with it.

Maintenance staff management

Monitor the status and location information of construction vehicles, and monitor progress. Set different permissions.

Maintenance safety warning

Publish construction information and guide vehicles to slow down to avoid congestion and accidents. Early warning risks.

Maintenance recognition

Monitor road garbage, stagnant water, cracks, pits and other problems. Report, track maintenance, and supervise the damage of highway facilities.
Road Asset Digital Platform
Road Asset Digital Platform builds a digital road model based on BDS positioning, records road facilities, spatial location, and meaning of traffic regulations, etc. Digital processing of roads, with the ability of information services and traffic control, to meet the needs of road management and autonomous driving.
Road digital model

High-precision road

Traffic incident view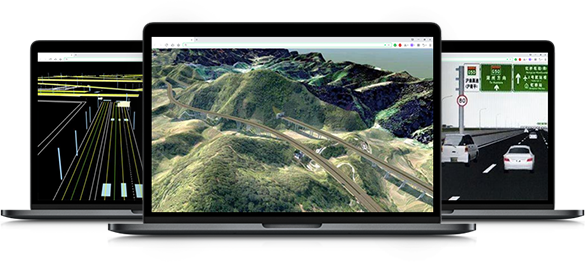 Road Analysis Platform
The platform supports multi-terminal use, and the inspection results are reported in real time for monitoring at any time. Keep history. Reports can be generated according to conditions such as road sections, facilities, time, etc., and early warning of road abnormalities. Support the distribution of maintenance services.
Multi-terminal

Report Result

History Record

Maintenance